Balance, Auditory, Vision, eXercises
BAVX is a series of simple to complex exercises deeply rooted in rhythm, which improves full body coordination and focused attention. BAVX helps learners understand their stress response to new learning, cope with distractions, reduce impulsivity, calm anxiety.
BAVX brings brain-based research on the learning process into the classroom environment. It promotes cooperation, self-challenge, and fosters peer teaching. Learners show improvement in cognitive integration, social ability, and self-confidence.
The rhythmic, auditory patterns of BAVX create a new awareness of the nuances of sound in learners whose auditory skills are inadequate or underdeveloped for academic success.
BAVX eye fitness exercises help ameliorate eye tracking deficiencies and promote hand-eye coordination as well as reading fluency and comprehension.
Movement Is the Door to Learning—Dr. Paul Dennison
Based on brain research, Brain Gym is a series of 26 simple movements which increase the brain's ability to receive, store, and express information. Brain Gym movements activate the brain's deeper structures which direct our comprehension and organizational skills.
Brain Gym can be used for a variety of goals—releasing stress, optimizing academic skills, supporting greater creativity, improving physical skills, or constructively redirecting emotions. Brain Gym can help re-educate the brain, at any age, for greater ease and efficiency in learning any life skill.
School Moves is a research-based program that brings together the best practices in reading theory, brain integration, and self-regulation techniques creating a powerful solution for today's challenging teaching situations.
Children learn to monitor their own behavior so teachers have more time to teach and children have more time to learn. S'cool Moves activities flow seamlessly into the curricula in minutes a day.
Jason Love performs standup comedy all over North America, from coast to coast to cruises.
Jason syndicates his daily cartoon to millions of readers in print and on the Internet. Snapshots is also featured in our newsletter, In An IN2GR8TED World. Thanks, Jason!
Jason's mother still asks: 'When is he going to get a job?'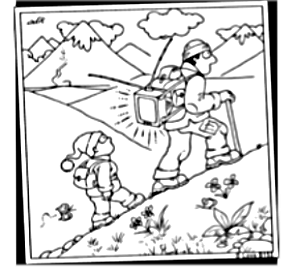 'What is impossible today but will fundamentally change your environment if implemented'